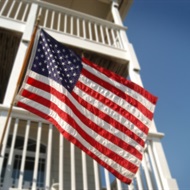 Wishing you all a Wonderful Memorial Day Weekend!
This is the first official busy weekend on the Island of Sunset Beach, NC each spring, and we look forward to it. We Love to see all of the vacationers & homeowners arrive to enjoy the long weekend. Families come together to kick-off the summer on this gorgeous island!
We also want to show our appreciation and honor our fallen heroes that have served our country. We are never more indebted to fellow mankind than we are to those who fight for our freedom with brave hearts. As Norman Schwarzkopf said, "It doesn't take a hero to order men into battle. It takes a hero to be one of those men who goes into battle." I, probably like many of you, sometimes take these freedoms for granted...
Read More »