West End SUNSET BEACH ISLAND HOME has new owners!
SOLD! The New Owners will Love this 6th ROW & SPACIOUS Sunset Beach Island Home so close to the pristine Beach & Bird Island, while feeing a million miles away. Watch them transform this roomy Beachside Retreat that is already a great family escape with 5 bdrms, 3 bths & 2 living & kitchen areas. They will create the Island Cottage of their dreams without a nightmare price! If you desire a Beachfront Bargain this close to Sunset Beach's fabulous west-end, Bird Island, Calabash & Myrtle Beach, SC, just Call or Text DAVE NELSON 910.443.0868 !
We hate you missed this one, but you've got some great Island Properties to choose from on the market today. Find all Sunset Beach Island Properties for Sale on this website and print out an updated Sales Sheet anytime!

Let's make YOU the next Sunset Beach Island Happy Buyer!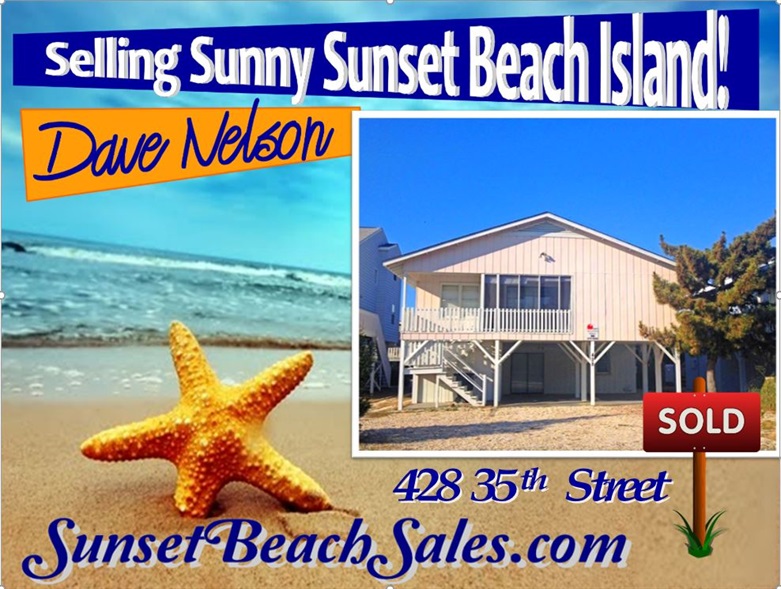 If you're curious about the SOLD price or interested in owning property at Sunset Beach,
don't hesitate to contact

Sunset Beach Island's leading Real Estate Broker,

DAVE NELSON

910.443.0868 dave@SunsetBeachSales.com


Listed & Sold More Sunset Beach Island Properties than any other Broker....ever.

« Go to Latest News