2nd Row SUNSET BEACH ISLAND HOME has new owners!
An Impeccable 2nd Row Beach House at 1303 E. Main Street SOLD to new owners that will enjoy Sunset Island Life with the pristine beach just steps from their front door! This enchanting home featured 4 bedrooms (2 Master Suites), 4 baths, open living areas on both floors with ocean views, a gas fireplace, professional grade Kitchen appliances, plantation shutters throughout & a classy decor with upscale furnishings. The builder of this beauty was featured in Southern Living Magazine, making this home a real show stopper inside & out. The list of upgrades and features are impressive as is the Ocean Views from the multiple decks. We hate you missed this one, but you've got some great Island Properties to choose from on the market today. Find all Sunset Beach Island Properties for Sale on this website and print out an updated Sales Sheet anytime!
If you're curious about the SOLD price or interested in owning property at Sunset Beach,
don't hesitate to contact
Sunset Beach Island's leading Real Estate Broker,
Dave Nelson
910.443.0868 dave@SunsetBeachSales.com

Listed & Sold More Sunset Beach Island Property than any other Broker....ever.
Let's make YOU the next Sunset Beach Island Happy Buyer!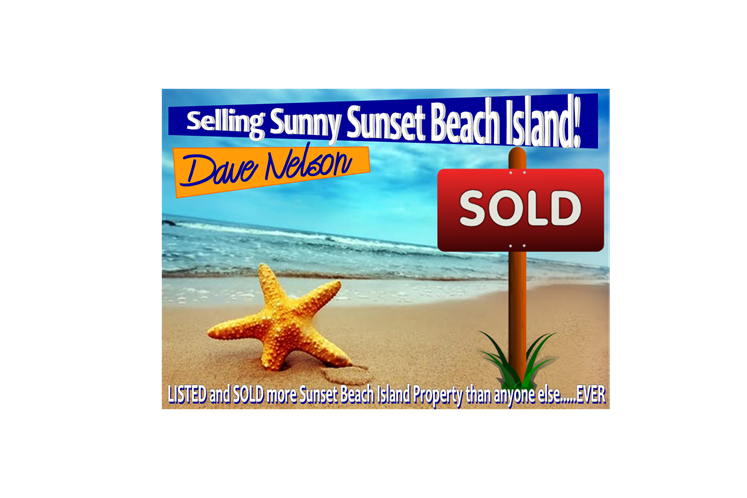 « Go to Latest News